WELCOME TO HOME TUITION FOR THE DEAF
HELPING DEAF STUDENTS TO BE THEIR BEST

British Sign Language
Fully accredited to assess and teach BSL to Level 3 certification

Masters Level Teaching
Qualified Teacher of the Deaf with both PGCE and Masters degree in Deaf Education

Experienced and Dedicated
Teaching Deaf Students for over a decade: primary, secondary, exam prep and local authority needs
SERVICES
Our Tuition Services
Sign up this term
We currently have spaces available for students this term
Feel free to book your tuition slot or contact us to discuss an initial consultation and assessment
LEARNING
Why Learning Matters?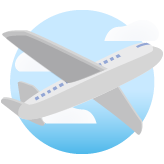 Build Confidence
I want young deaf people to be confident in their ability to communicate with anyone, anywhere in the world! Who knows where they may travel to!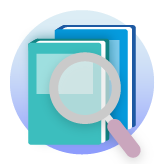 Ready for Careers
The world of work is competitive. Young people who prepare well and can show they have done their best will gain enormous confidence in the job market.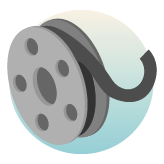 Access Art and Culture
Mastery of literacy is critically important for us to enjoy the very best the that arts and culture have to offer. It can lead to a lifelong reward and passion.
Become a Better Learner
Learning is a lifelong process. I aim to help young people to acquire the skills and habits of great learners to make learning a joyful process, for life!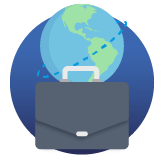 Business & Communication
More and more young people are becoming entrepreneurs. Mastering literacy, numeracy and communication is key to a successful global career.

Numeracy for life
Being good with numbers is one of the most important skills we can acquire – and it is a learnt skill. I help students to be happy to say: I am good at maths!
Over a Decade of Professional Deaf Education
This is what I specialise in – and nothing else!
Understanding the Challenges Deaf Students Face
Having the knowledge and skills to help them excel is critical 
Working with Local Authorities and Health Services
Knowing what is needed to meet expectations and health plans
Supporting Children of Deaf Adults
The empathy and skills needed to help you support your child
Tuition in Your Own Home
I travel to you – or to your chosen venue
The Full Range of Skills
Consultation, curriculum, teaching, assessment, inspiration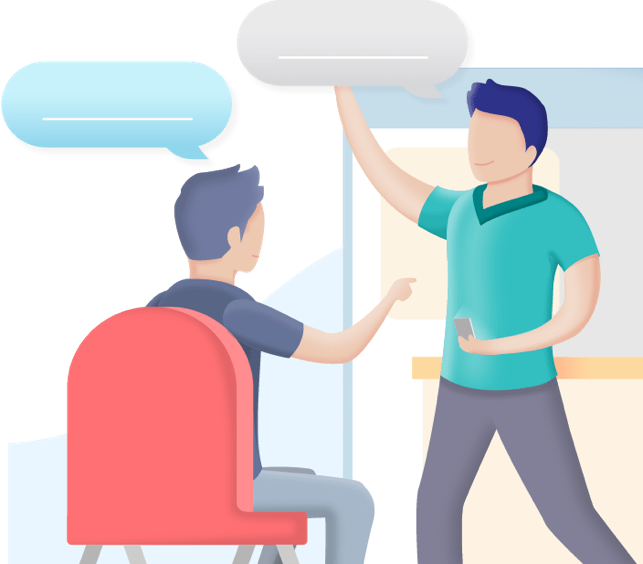 ABOUT
About Home Tuition for the Deaf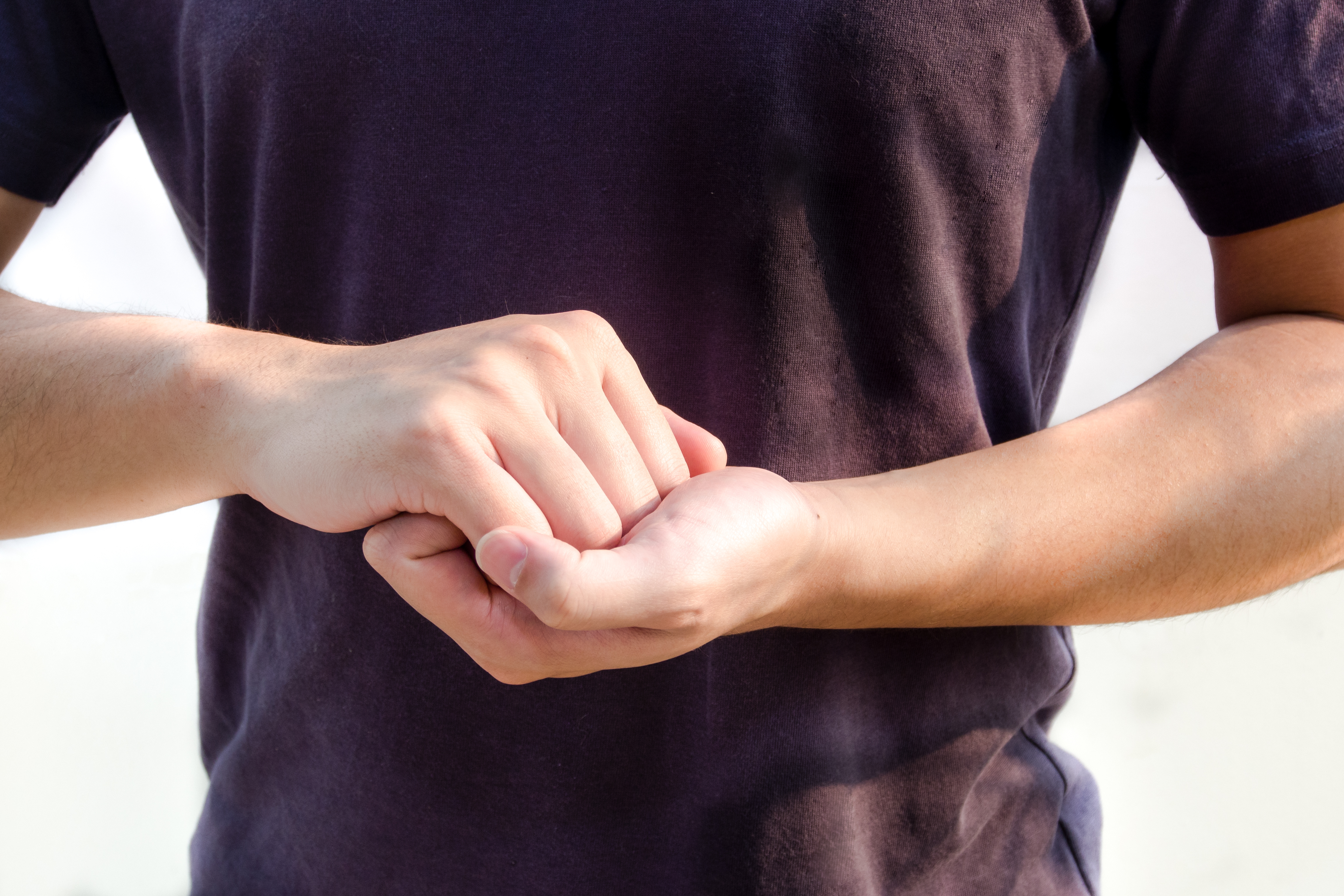 My Experience
Over a decade teaching deaf students
I am an experienced professional teacher with both a PGCE and a Masters Degree in Deaf Education. I have worked in Deaf Secondary Schools, in Hospital and in Home Tuition services. I am currently working with Deaf Primary children in a mainstream setting as well as my work as a private BSL, maths and English tutor for deaf students from years 1 to 12.
I have over a decade's experience in Secondary, Primary and Medical Pupil Referral Unit education and I have worked with deaf pupils and students at all stages including NC, Entry Level and GCSE.
I worked as the head of the Deaf Department at a Secondary School (mainstream) for two years (2019 – 2021) and began my role as a Peripatetic Teacher of the Deaf at Westminster in January 2022. I enjoy visiting different schools around the borough of Westminster and supporting deaf children and students with varying methods of communication. My new role expands my knowledge of deaf children and their needs, their access to learning and communication, including their socialisation and emotional well-being.
I am qualified to teach and certificate BSL up to Level 3. In addition I can communicate in 8 other sign languages including American, Hungarian, Dutch and Japanese sign language.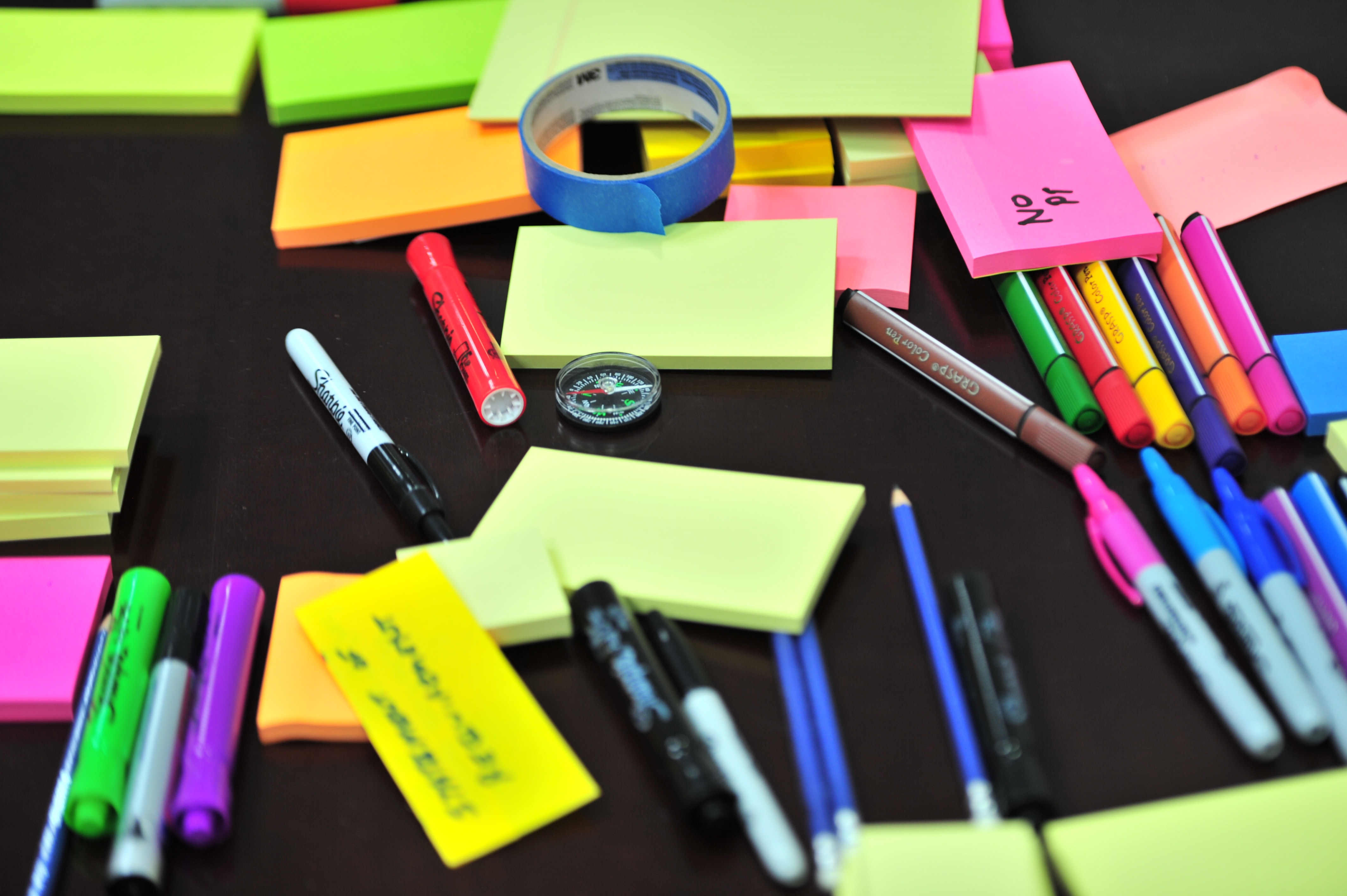 My Approach
Innovation and enthusiasm
I am innovative, enthusiastic, dynamic and cheerful teacher with the skills to help students learn in a way which is efficient, enjoyable and helps them to make rapid progress.
I aim to I adapt my teaching towards you and your child's needs. For instance:
At the first session, we shall carefully look at what you and your child want or need to learn.
I will use this discussion to design a custom plan of lessons for your child. We should always be looking for the best way to help a young person learn.
Curriculum design
My experience in designing courses and creating materials is invaluable in this process as I understand the way to integrate different materials and methodologies into the scheme of learning for your child whether they need different levels of support in writing, communication, maths, BSL or just targeting specific areas of knowledge to help them fill in gaps and make better progress.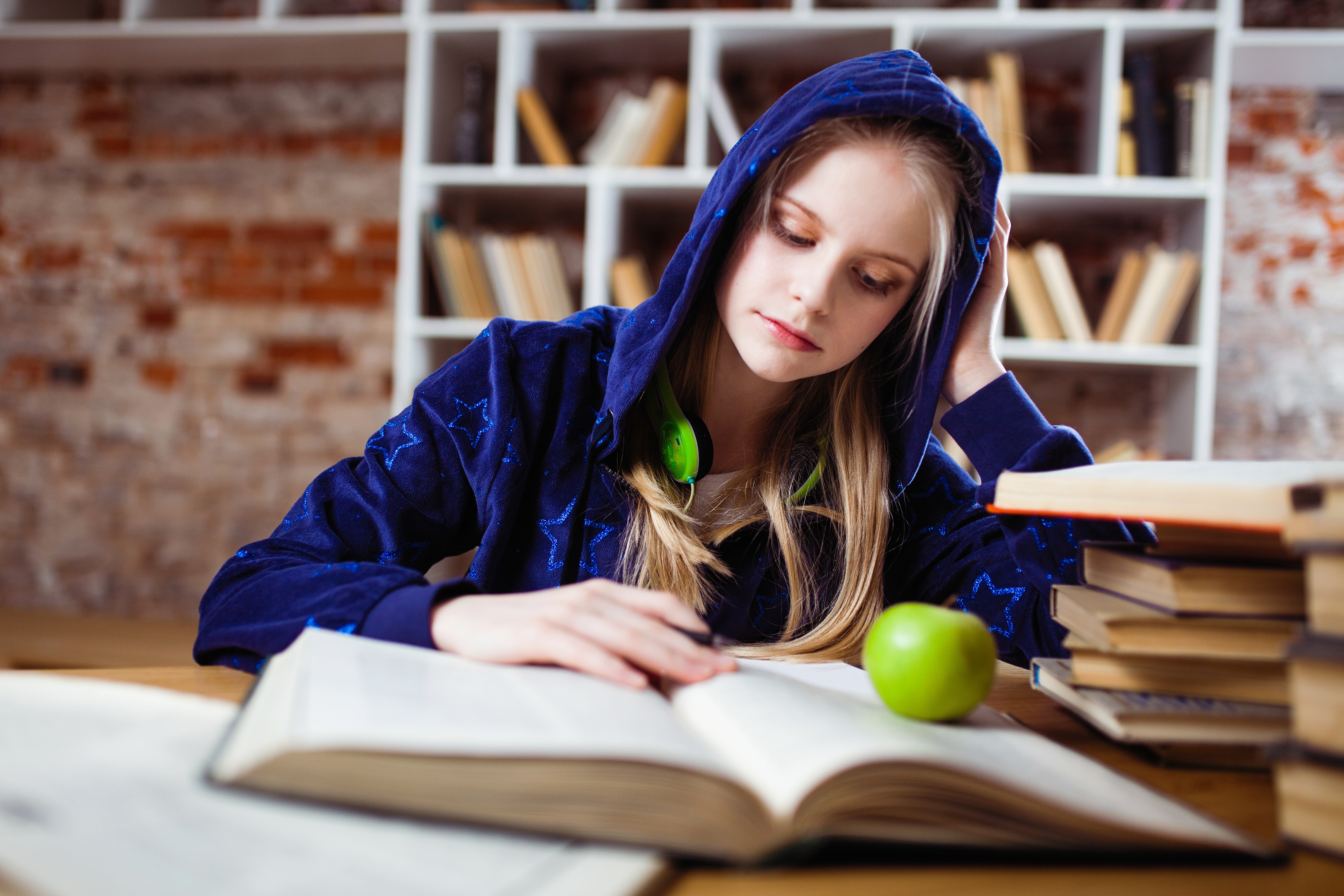 Motivating Effort
Effort counts
I believe that if we motivate young people and help deaf students to feel enthusiastic and motivated about learning, they will want to make the effort achieve their educational aims and goals.
Specialised resources
Throughout my whole career, I have dedicated huge effort to the process of creating, designing and implementing materials which are totally focused on the needs of young deaf students. This means that we can start making progress from the very beginning and your child will feel motivated to continue working hard at their studies.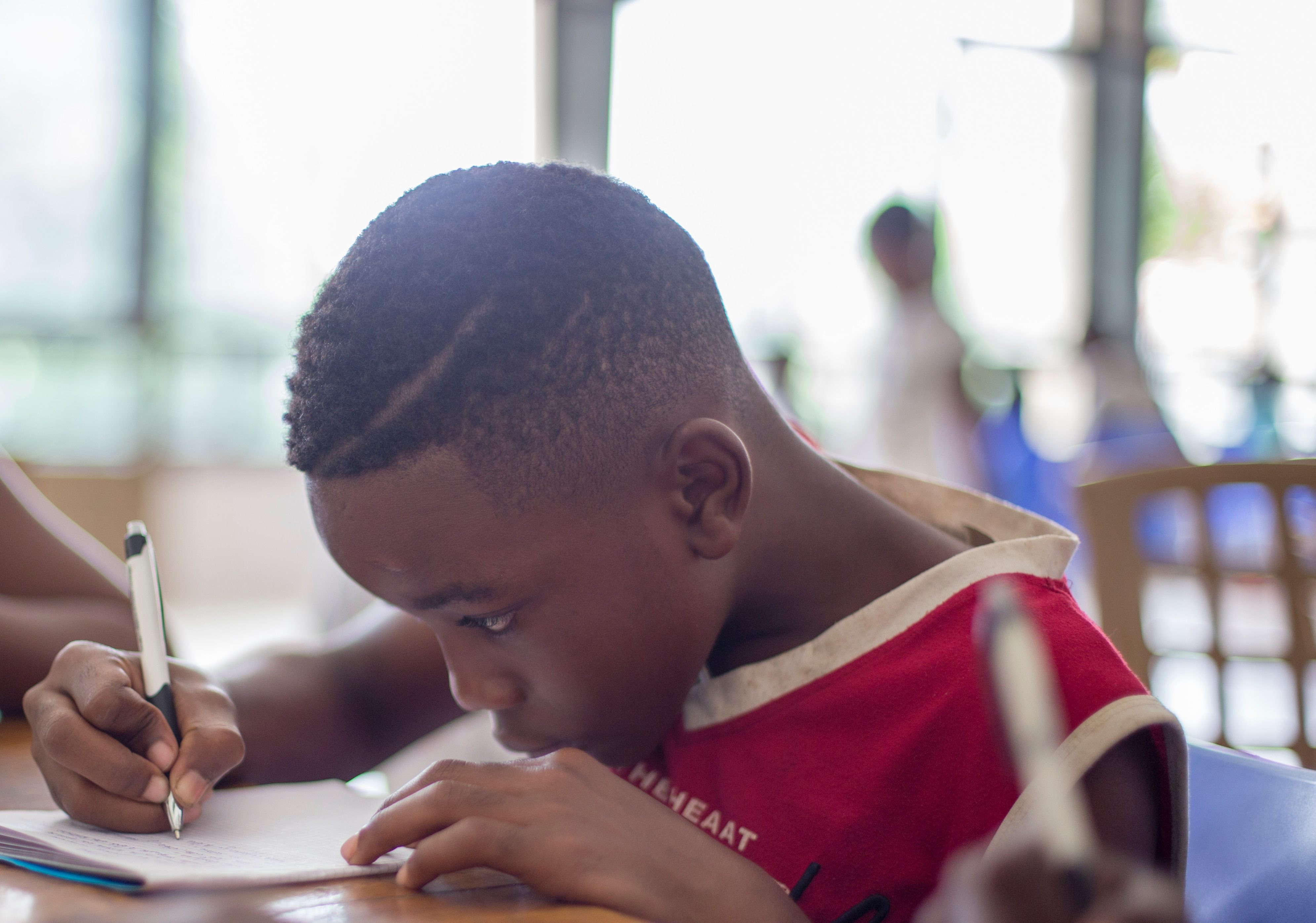 Why Home Tuition
Building support
I feel passionately that all deaf students should have a chance to reach their full potential. My experience is that many young deaf people only achieve their full academic potential when they have support and 1:1 tutoring from a specialist in deaf education, rather than only with regular class teaching.
Supporting you
I am aware how hard it is for parents to work with their children at home – so I am very pleased when I am able to help a young person with their studies as it can really help a family to feel more confident and relaxed.
Redressing the balance
Many deaf children and young people find classroom learning challenging when the teacher to child ratio is too high, or the class environment is not optimised to enable them to work at their best. Private tutoring gives them the opportunity to explore their own potential in a controlled and enjoyable way, where they are free to ask questions and interact fully with their teacher without distractions or difficulties.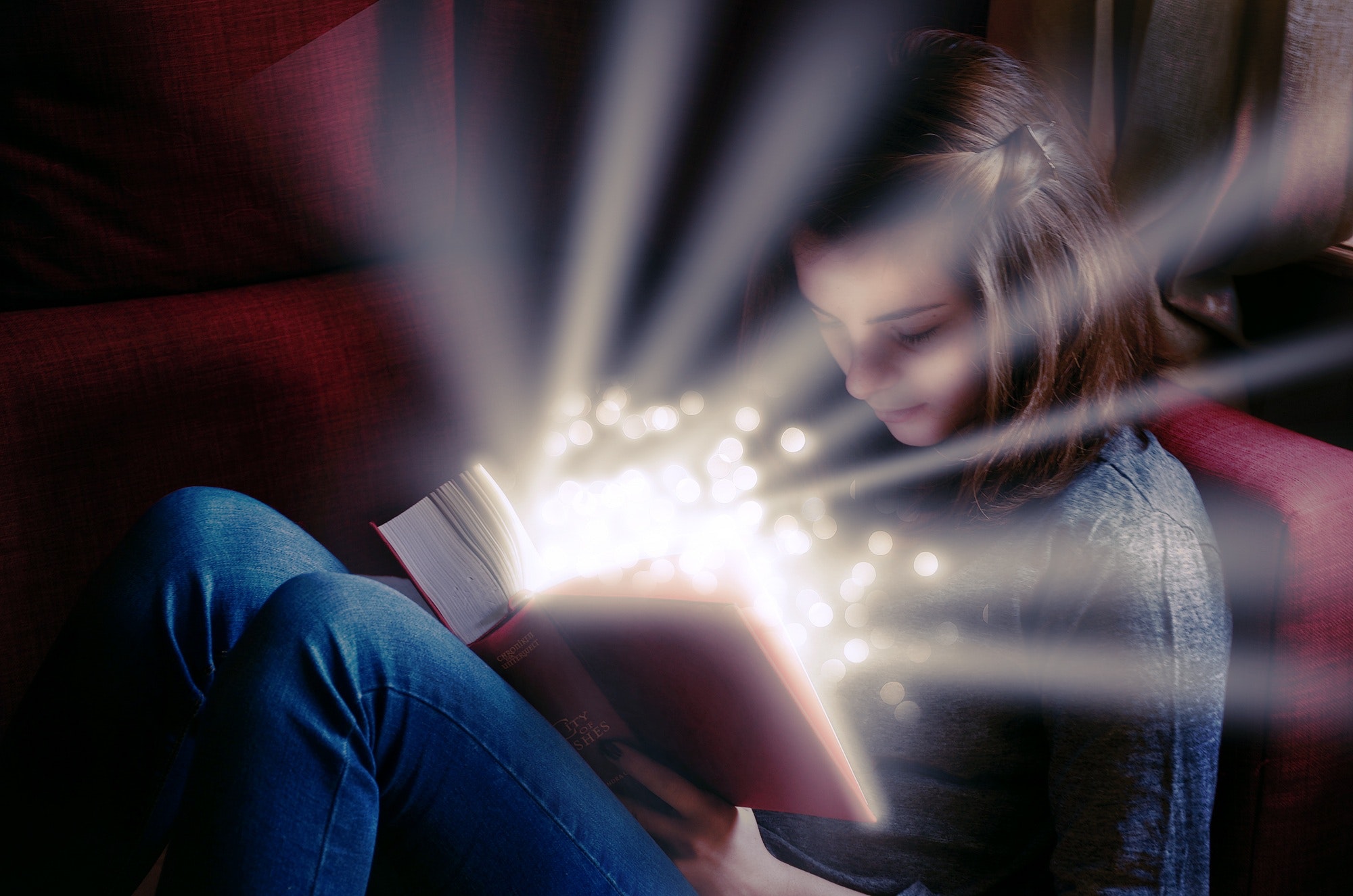 How I Can Help
Rediscovering the fun of learning
I work every day with deaf students that find work challenging – and it's ok to find learning hard. After all, we are trying to learn something new! But it is not motivating to feel that there are unnecessary barriers in the way of learning. What I most enjoy doing every day as a teacher is finding fun and interesting ways to bring subjects to life – to make the challenge of learning interesting and engaging.
Matching your child's needs
I can match your child's educational needs and, more importantly, teach in their preferred communication mode. This can be especially important where a child's primary language is not BSL. I want to help your child through their learning years to become well rounded, positively motivated, fully equipped and confident individuals. They should enjoy their schooling years, it should not be a painful struggle to learn! My aim is for your child to positively, confidently and actively impact the world.
Positivity and patience
In my experience, when a young person enjoys learning, they feel positive about tackling their subjects.Having a specialist teacher who has the skills to help them and the patience and time needed to help them rediscover their ability is critical. Your child should be able to experience the joy of learning something new and making great progress. Whether that is discovering what an expressive and beautiful language BSL can be, finally cracking a hard Maths problem, or writing a well crafted essay in English, it is all about the young person building the confidence to know they can do it!
Background
Secondary School and Hospital Work
How planning leads to progress
I started my teaching career in 2009 in secondary schools and sixth forms and moved in 2013 as a qualified PGCE teacher to a Medical Pupil Referral Unit for Deaf children as a Teacher of the Deaf. I worked with young people with additional difficulties such as autistic spectrum disorder, ADHD, Social Emotional and Behavioural needs, and general learning difficulties.
I assessed young people's BSL levels, Maths and their emotional state when they were admitted to the ward. We then used the assessments to review gaps in the student's knowledge. This allowed me to create their termly plans and to start delivering their lessons and creating the specific resources which met their needs and current educational level.
As a lead ToD, I was responsible for overseeing the academic, social and emotional outcomes of these children. This assess, analyse, plan, teach and review process is one that I find is critically important, especially for deaf students as it is quite common for them to have unrecognised gaps in their knowledge. This can lead to frustration and a loss of confidence. By following a process, we have a much better chance as a teacher, parent and student team to make good progress.
Multi-disciplinary communication for success
I was responsible within the Hospital for overseeing a team of Higher Level Teaching Assistants. We worked as a part of a highly skilled multi-disciplinary team with weekly meetings between the education and therapy teams.
I was responsible for liaising each afternoon while the children received their medical treatments and activities with professional colleagues in the Speech and Language Therapy Teams, the Occupational Therapy Department, the Clinical Psychology & Psychiatry team, Medical Consultants and the Mental Health Nursing team.
This experience allows me to have a real empathy with young deaf people as I understand how disruptive medical interventions can be in their educational life.
Preparing students for life
To help the young people during their time in hospital, I led a Friday morning café that was run by the deaf students themselves. They found this very empowering as it helped them improve their life skills.
Allowing students to learn how to prepare dishes, and set up a fully functioning café in a professional manner for nursing and educational staff, convinced me that the best way to help young people to behave at their best is to give them trust and to let them know that you have confidence in them and their abilities.
I found that this positive and warm approach to the young people allowed them to improve their relationships with other adults when they had previously struggled.
Breaking down boundaries
We successfully become a registered exam centre with Signature after sustaining the quality of our education over the years. One of my happiest moments was when our first hearing student, from a different ward, proudly received their BSL Level 1 certificate in September 2018!
Safeguarding
It goes without saying that I hold a current Enhanced DBS certificate. I am also fully trained in line with National Teaching Standards and up to date from September 2018 in Child Protection and Safeguarding Policy and Practice as well as Prevent & Channel trained.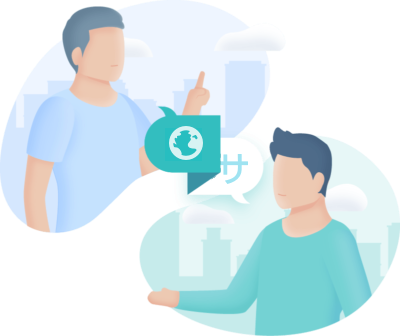 This school believes all students should be taught BSL
I have had the pleasure of teaching at Parkside Academy in Ipswich this year. I started working with hearing students at the school. They are enjoying BSL and learning to express themselves.
At the start of the BSL sessions in September, the pupils and I found it challenging to communicate because we belong to different worlds. However, we gradually built up rapport and broke down our barriers to communication. The pupils gradually learning to express themselves, which was difficult for them, by maintaining eye contacts and using slight facial expressions.
The pupils have responded well to the lessons by engaging in varied activities, such as conversations and practising their fingerspelling and working in pairs. This is challenging for them but they are succeeding!
The language is important for the Parkside Academy students because this enables them to express themselves by sharing their experiences and developing their communication skills.
Find out more by clicking here.
The quote below from the academy trust chief executive says it all.
BSL is a beautiful, dynamic, visual language that requires people to use their hands, bodies and faces to express themselves.
This makes it particularly relevant at the Raedwald Trust, where many of our pupils find it challenging to identify and express their opinions and their emotions.
Introducing our pupils to BSL means not only giving them new skills in an official modern language – it also gives them the opportunity to make a difference in a world where deaf and hearing communities are separated by widespread misunderstanding and social inequality.
Deafness is a communication barrier, not a disability. If every young person had the chance to learn to sign, we could break down these obstacles and overcome the hidden state of inequality that exists in the deaf community.
As with any language, when you learn sign language you're entering another world with its own history and culture.
George embodies all of this, and for me that is why he's the ideal person for the job.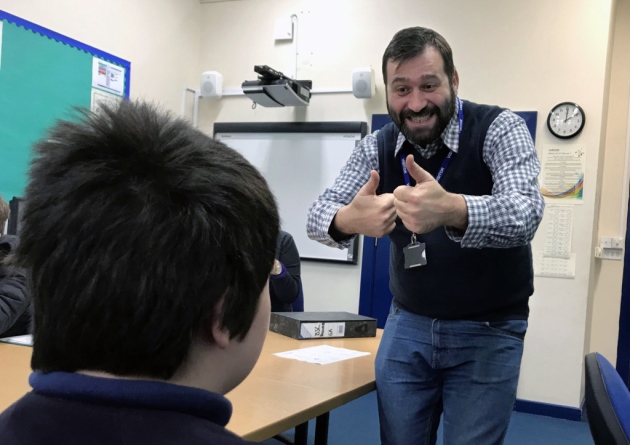 Picture: Lauren De Boise (c) Ipswich Star
Background
Primary Teaching
Inclusion and preparation for mainstream
As part of my work in Additional Resourced Provision (ARP) in Primary school, I liaise with and support mainstream teachers and Educational Communication Support Workers. In consultation with colleagues I arrange inclusion and withdrawal timetables and deliver English and Maths lessons for students.
A key part of this work is Pre-teaching and Post-Teaching, especially English, to deaf pupils who fully attend mainstream classes. This ensures that the young people are ready to learn, and can consolidate their learning afterwards. This is a critically important aspect of my tutoring work as this service is not always available to all children.
Having this knowledge and experience allows me to help your child to make the best of their time in school classes.
Ongoing Professional Development and Staff Training
My work in mainstream schools means I take part in professional development, both for mainstream staff and other professionals who may be involved with deaf pupils.
I also train staff, and I have a great deal of experience co-ordinating specialist and school assessments. Particularly in relation to tracking deaf pupils' progress. This allows me to have a very deep insight into the needs of deaf students and how we can track their progress in a way which is most appropriate for them.
Active differentiation
The modification and differentiation of curriculum and the teaching resources is critically important for deaf pupils. Unless differentiation is completed by an experienced Teacher of the Deaf, the individual needs of the pupils are often unmet.
When necessary, and according to the needs of individual deaf pupils, I plan and teach modified and parallel curricula. Where necessary this may include using appropriate audiological equipment. This ensures that the young people can make the progress they are capable of, rather than being held back by inappropriate resources.
Specifically, I see it as critical to prepare and provide opportunities for the development of language and concepts appropriate to the needs of individual deaf pupils. This work would normally be done in liaison with the Speech and Language Therapist to ensure that language development relating to designated pupils is accurately identified and supported. This way, we can actively promote the independence of deaf pupils.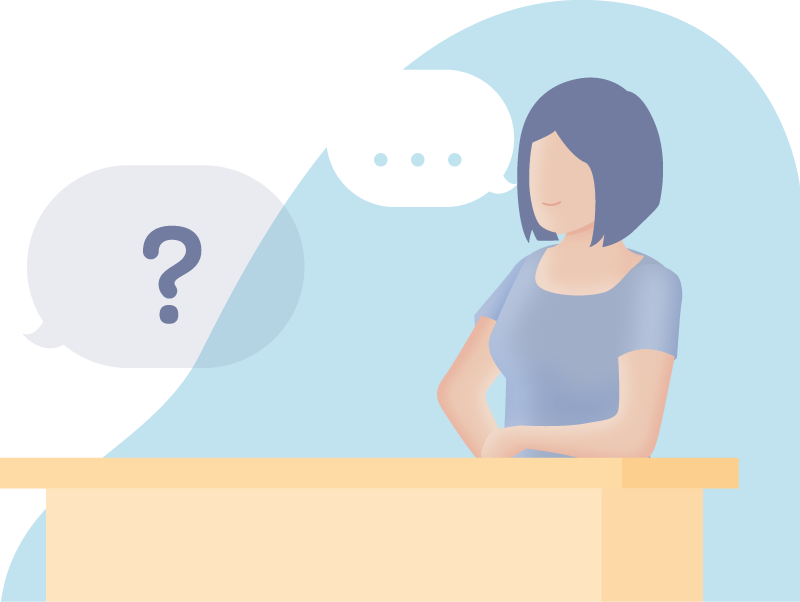 About
My Story
A LETTER TO MY STUDENTS
I have written this letter to you, for a very important reason. Whether you are a past, present or possible future student of mine. I want you to know how much making life better for young deaf people means to me.
I am a deaf man and I was born at a time, and in a country in Europe, where it was difficult for young deaf people to access education successfully. When I first got a job after college, I had know idea how much work I would be doing in the future with deaf children, with their families, their teachers and schoolfriends.
So, this is the story of how I became a Teacher of the Deaf. And what it means to me personally to be a teacher of young deaf people. Young people, perhaps, like you.
At the beginning
I started my teaching journey after twelve years working in TV and video translation for deaf people. I spent a lot of my time making films and visual resources to improve communications between deaf students and their hearing parents, as well as the hearing teachers and children in the schools. This was pretty successful, but after all that time, working with those young people in their schools. I realised that I wanted to do much more than this. So I decided to go back to school to take a university degree in Special Education and become a teacher.
At the time, I started my university degree, Deaf Education was not even heard of in the country where I come from. So, to complement my studies, I volunteered as a Specialist Psychologist and teacher at two deaf schools. It was while I was there that I finally really began to understand how critically important it is to teach deaf children in a way that suits their needs. How we have to teach in a way that allows you, and your other friends who are deaf, in a different and more successful way. I started to learn how to make it possible for you to make the very best of your time at school and to set you up for the rest of your life.
A tough time at university
To be very honest, I had quite a struggle at University. There were no Interpreters, no Notetakers. It was pretty hard. There was no real recognition at all that I needed to learn and access communication in a different way. It was quite tricky at times. However, by the time I was a year or so in, I had become determined that I had to find a way to succeed. I had to find a way to to overcome these difficulties so I could achieve what I had set out to do. I had to work extra hard, as you can imagine. But these tough times had one huge benefit. They really made me begin to realise that deaf children around the world might well be experiencing the same difficulties.
Maybe it won't come as a surprise to you to hear, by now, that this experience lit a fire in me. I realised I really wanted to dedicate all my efforts to helping other young people break through these barriers that can sometimes make education so difficult for us.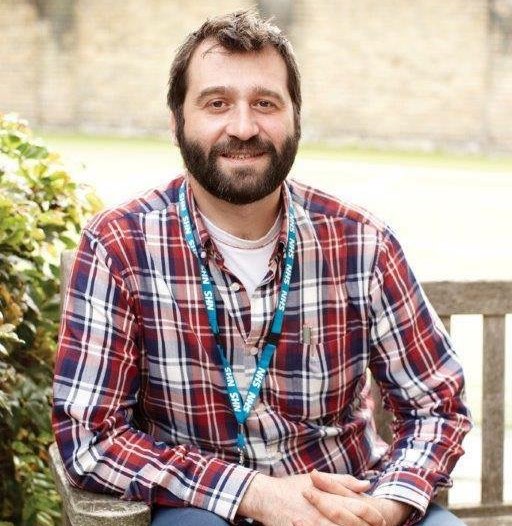 On the way
I did succeed at university, despite everything. And I had taken the first step towards my goal of becoming a really experienced Teacher of the Deaf.
After I left university, I spent the next three years working with deaf and deaf blind children at special schools. I was totally focused on learning as much as I could about teaching. Then in 2004, I moved to the United Kingdom! I found a position at a Secondary School for the Deaf. What a change! I discovered so much about how schools in Britain taught deaf children. And how different it was compared to my own country. Deaf children in the UK had a complete plan for their education, it took into account their behavioural and emotional needs as well as their academic goals. This was wonderful.
I found there was a wealth of educational and professional meetings and conferences I could go to. So I went to every one that I could. I learnt more and more about how critically important it is to ensure deaf children have full access to learning. How and what is needed to modify and differentiate their learning resources. And all the while I was discovering how to really teach.
I have a friend who has been a teacher for even longer than I have. He has even been a Headteacher. He says, that he feels teachers only really, genuinely, start to be at their best after they have been teaching for at least six or seven years. And to be honest, I think he may be right. By that point, we know we can do the job of teaching, and that we love it enough to keep doing it. But we also start to know how to really improve things, in a way that will stick. We know what it takes to keep going. With six or seven years experience, we have been doing the job long enough that we have seen children go all the way through secondary school. We know what successful outcomes look like, and how much effort it takes to get them. We know how tough some children found school… And yet… we have seen those same struggling eleven year olds work it out. We have seen them succeed and go to university, or get a fantastic apprenticeship. In other words, we aren't just guessing, we know, deep in our bones, that any young person, no matter where they start, has the ability to be a successful, confident and happy learner.
Well, while I was learning as much as I could about Deaf Education at conferences and training courses. I was also learning about my own strengths as a teacher and how I could combine my new learning and my growing teaching skills together. How could I put them into practice in the classroom so the deaf children in my care could make really good progress at school?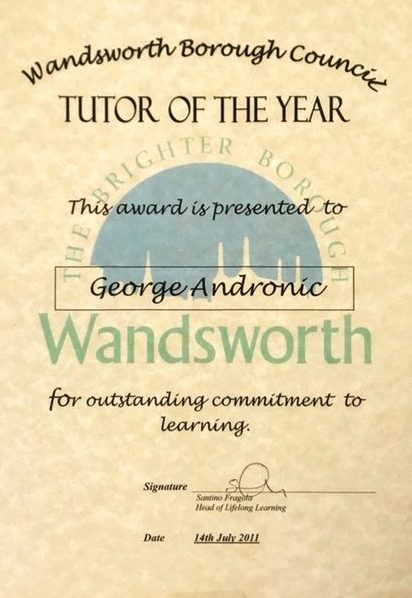 What next?
By the time I had been in the UK a few years, I realised I was ready for a change and I was lucky enough to find work in a Hospital Educational Unit. This was a step up in challenge as I was working with young people to help them improve not only their educational and behavioural skills, but also their mental and emotional well-being. The work could be tough going sometimes. These were young people who had gone through a very difficult time in their lives. However, at the same time these children taught me a great deal. I found I was learning how to judge their underlying needs as well as what was on the surface. However, as I was teaching much younger children, I began to realise, that there were very few teaching and learning resources for young deaf students of the type and quality I wanted. This, almost directly, led to my decision to undertake another university degree. An even harder one this time: a Masters Degree in Deaf Education.
Building a new way of doing things
One of the key pieces of work I did as part of my Masters was to create a BSL Primary Curriculum for deaf children. Up until this point, amazingly, there was no suitable National Curriculum materials appropriate for this age group in BSL.
As I am sure you may know, there are six BSL Levels for teenagers and adults. So, as part of my Masters Degree research, we piloted my BSL Primary Curriculum in the hospital between 2016 and 2017. We had great results. Our primary aim in the pilot was to help deaf children to be confident communicating with their parents, teachers, medical staff members, social workers and speech & language therapists. It worked brilliantly. So many of our deaf pupils were able to build their confidence and to improve their communication and signing skills. It really made a difference.
What happened next and how does this relate to me?
Well, in 2018 I finally completed my Masters Degree in Deaf Education. I then realised that, perhaps it was time to find a way to reach out to more young deaf people and to help them with their education. This is why I started Home Tuition for the Deaf. It is really important to me that I can share my experiences more widely with deaf children and young adults who struggle with their education like I did, until I cracked a system that worked for me!
As a Deaf person, I understand the journey you are travelling on and I am here to help you to overcome the difficulties you are facing. My job is to lift you up, in the most positive way. I believe that you can achieve all the educational and personal goals you have ever dreamed of. And if you are not sure what your goals are yet? Don't worry! We can make a plan that you can succeed at and we will work them out together.
Finally, I want you to know that it is not unusual for us, as deaf people, to find ourselves facing experiences every day that can feel pretty difficult and unpleasant. It is not so unusual for us to feel we are only just surviving within a culture which is not quite our own. I certainly know I have felt like that too in my educational journey. But I also know that it is possible for all of us to overcome those educational and personal difficulties. We can break through those barriers however high and scary they look now. I can reassure you, wholeheartedly, that we will succeed together.
I cannot wait to help you!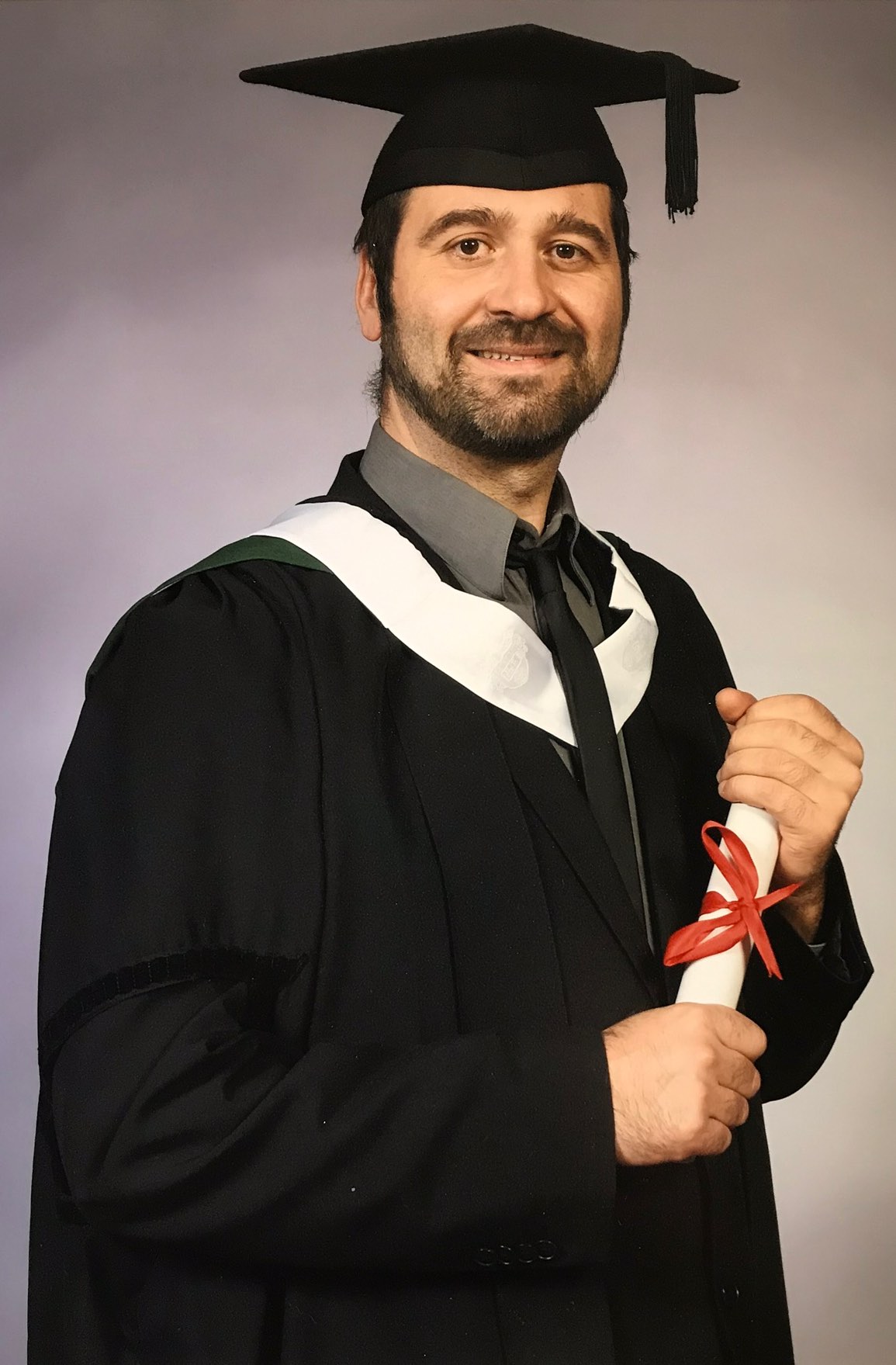 I READ AND WRITE THIS MANY LANGUAGES
I SIGN THIS MANY LANGUAGES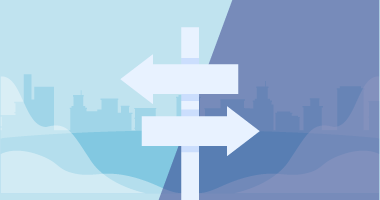 Think About What You Need
Before getting in touch, spend a few minutes at home talking together about your aims and goals. What is difficult right now? Would additional tuition help? This will clarify what direction you might like to take. When you are ready, let me know, and we can talk about how to make progress.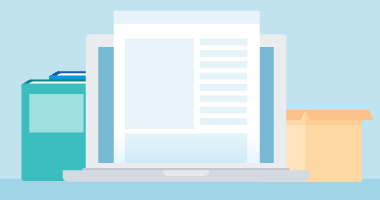 Book an Initial Consultation
In the initial consultation, we will discuss what you want to achieve and make an assessment of learning needs and goals. This will form the basis for the ongoing curriculum and teaching. The form linked below will help gather the necessary initial information. Please go ahead and get in touch.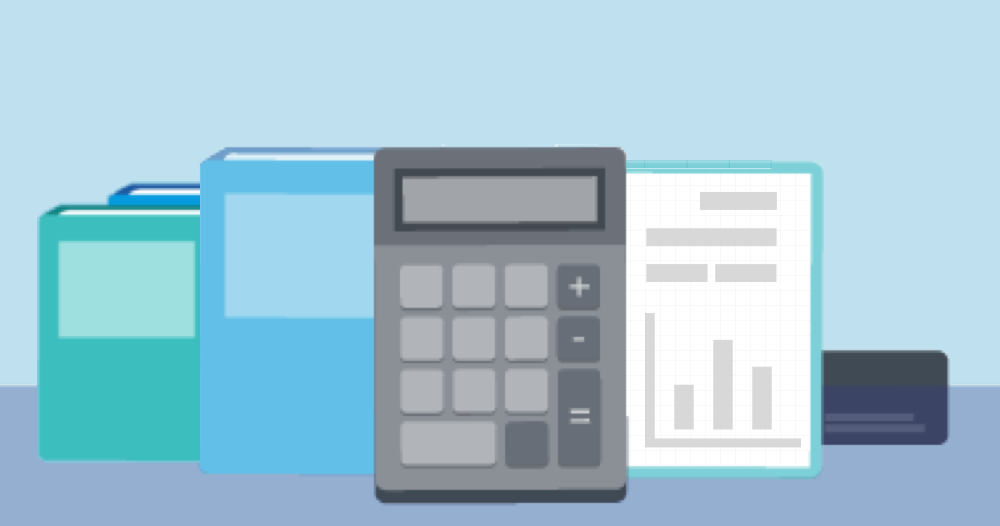 Ready To Learn
When you are ready to start, all we need to do is agree a regular time meet and we can get going with lessons. At the moment I have timeslots in the evenings between 5 and  7pm. But things do change, so it's worth getting in touch. Please send me a message or chat to make arrangements.
Tuition Times AND TeRMS
Availability and Terms
Weekday evenings: 5 pm to 7 pm
Saturday mornings: 9am to 12pm​
Location: I normally travel to clients to teach in your home or other suitable venue
Travel time: within 35 minutes travel of E1, London
Please contact me to discuss times and travel!
If we can make suitable arrangements, I am willing to be flexible – and I would hate to think that a young person would miss out on tuition because of any misunderstanding!
Fees: My standard rate is £49 an hour. Bookings are normally on a termly basis of 12 lessons per term. I am happy to accommodate longer or shorter term requirements if I can, please get in touch with me to discuss what you need!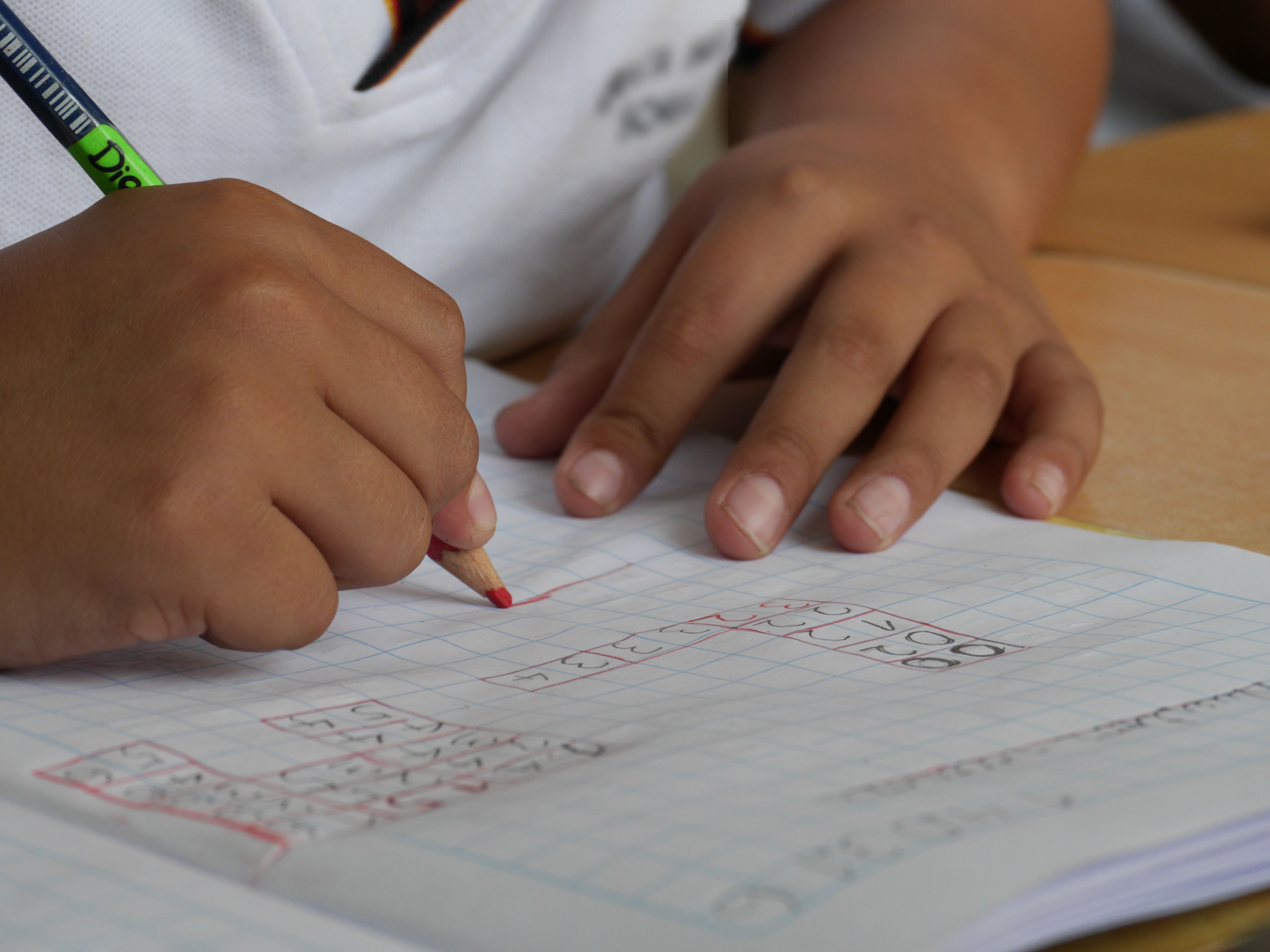 Get In Touch
I am always delighted to hear from new families who may need my help. I have a few spaces for new students at the moment so please do get in touch as early as possible to ensure I can add you into my plans.
If you already know you want to book lessons, please use the button below to access my calendar and book your timeslot. The calendar will tell you what times I have available. Any problems, just get in touch, I am always willing to be flexible!
Either way, I look forward to hearing from you!
Book Consultation